Prostheses
A prosthesis (or artificial leg/artificial arm) is a tool that replaces an amputated or missing limb. A prosthesis can be a full leg or arm, but also a part of your leg, arm, foot or hand. A prosthesis can replace the functions of the missing body part. But you can also opt for cosmetic reasons.
An amputation is a major event that has a major impact on your body, social life and emotions. That is why our team of experienced and qualified prosthetists assist you in the entire process, from the first appointment (whether or not before an amputation) to the annual follow-up of the definitive prosthesis. We have the necessary know-how about classic prostheses and we also follow the latest innovations and techniques! In this way, we try to make you function as well as possible in daily life.


How is a prosthesis fitted?
Every prosthesis is unique since it is made specifically for you, based on your body, wishes and needs. A measure is taken for all prostheses. For us, your prosthesis must be a balance between the functional and the aesthetic. The end result must be a comfortable prosthesis that provides the necessary mobility within the price budget of the health insurance fund or within the financial possibilities of you as a customer. You can extensively test all prostheses before wearing them. We assist you throughout the entire process, from dimensioning to the test tube to the annual follow-up of the definitive prosthesis.


Reimbursement of Prostheses
With many of our prostheses, you are entitled to a reimbursement from your health insurance or other insurance. However, the reimbursement depends on a few factors, as described below. If you have any questions, feel free to contact us.
Prescription
Prostheses may be prescribed by most medical specialists. However, there are also some medical specialists who are not eligible to write a valid prescription. Consult the health insurance fund or contact us for more information about this! The first prescription is valid for 2 months after deregistration. A prescription for renewing the prosthesis is valid for 6 months.
If you opt for a prosthesis of the lower limb or a Myo-arm prosthesis, you need a prescription for myoelectric prosthesis and a prescription for a prosthesis of the lower limbs.
Renewal period
The table below shows the renewal periods for prostheses back in years: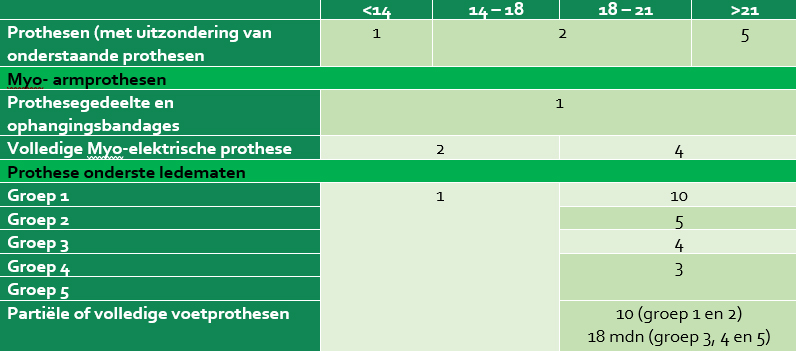 * In the lower limbs section you can also find more information about which group you are in.


Frequently Asked Questions
People who have undergone an amputation often have lots of questions, such as 'how long does it take before I can walk again?' or 'how can I exercise with a prosthesis?' In our frequently asked questions section we do our best to provide an answer to some of your questions.
We attach great importance to individual guidance and follow-up. You can always contact us with all your questions. If you have other questions, you can always contact us.
New: Amputee Care Center, a UNIQUE CONCEPT with total care for amputees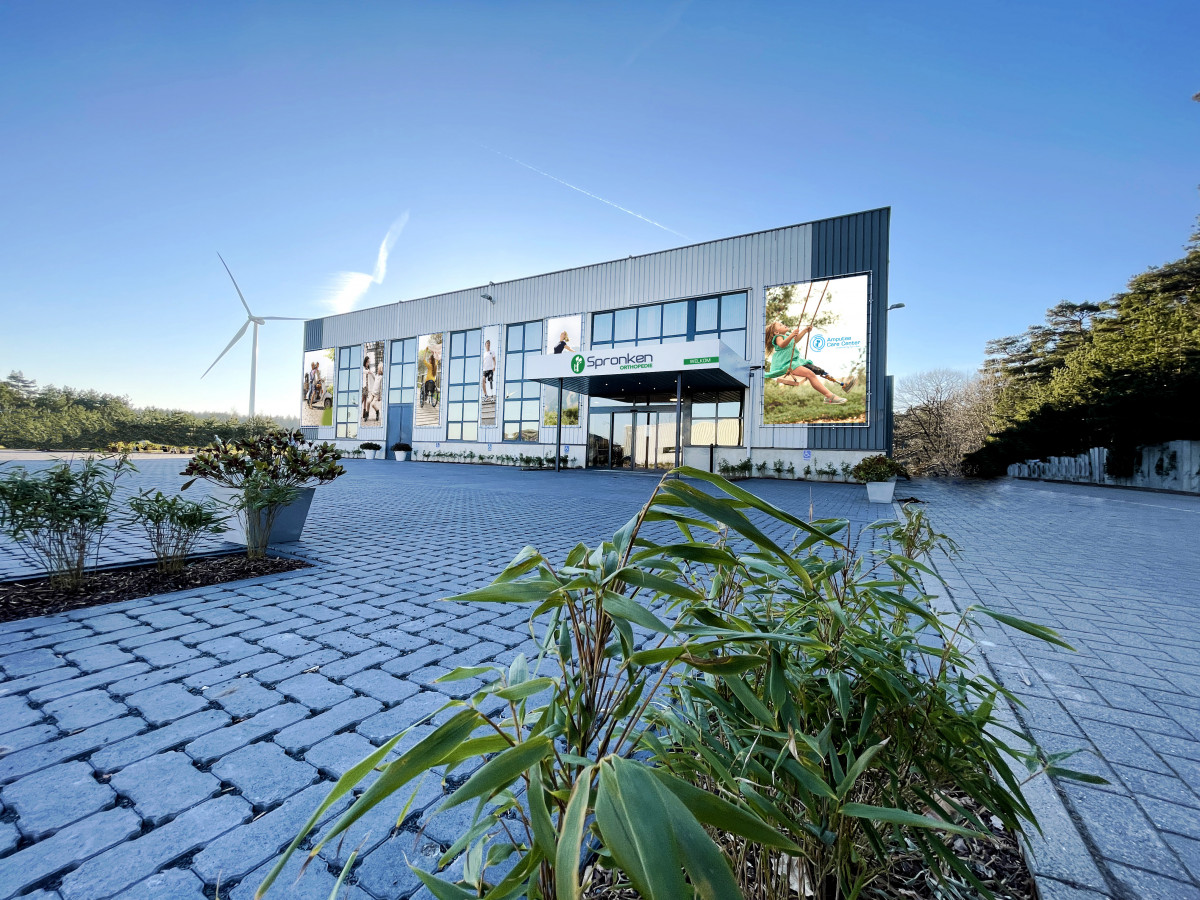 Learning to live with a prosthesis and living life to the full with it requires specialist and centralised care. This applies both to patients who have just been amputated, but also to those who have already completed the acute phase of rehabilitation.
Unfortunately, once back home, many prosthesis users notice that their follow-up, whether prosthetic-technical or physical-mental guidance, could be better.
To help these people, the Amputee Care Center offers total care to both lower and upper limb amputees. The main objective is to provide continuous care for users of all ages and their environment.
The strength of our philosophy is based on a holistic total approach, as part of which you have a team of specialists and coaches at your disposal. We are convinced that by applying this approach we really can make a difference for you.
Click here to learn more about how we can help you.