New legislation on medical devices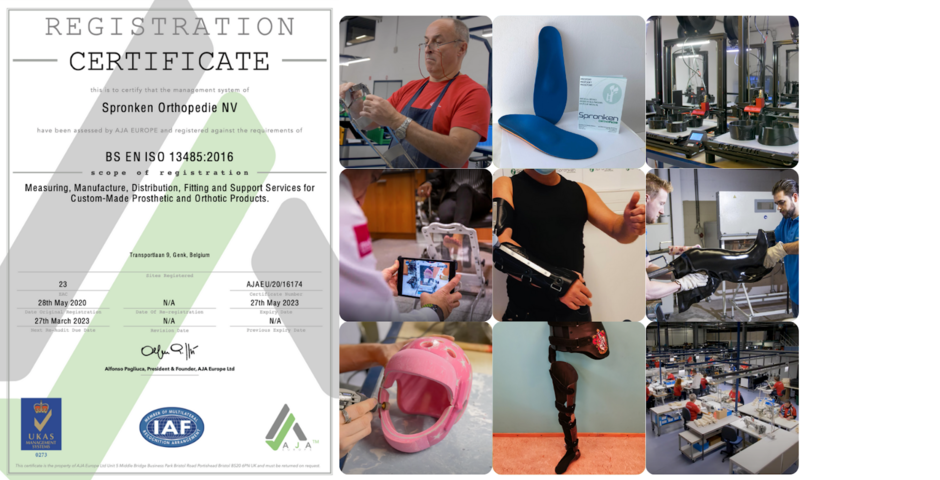 From May 26, 2021, the new legislation on medical devices will come into effect.
Spronken Orthopedie is proud to be one of the only companies active in technical orthopedics in Belgium and the Netherlands to have an ISO 13485 certificate.
Working together with Spronken means working together in confidence for all patients, in accordance with the new legislation in the field of "customized" medical devices such as prostheses, orthopedic shoes, arch supports, custom-made orthoses, etc.
ISO 13485 is an international quality management standard that manufacturers, suppliers and distributors of medical devices can meet to demonstrate compliance with legal requirements related to medical devices.
For more than 60 years, Spronken Orthopedie has stood for sincere involvement with the customer with the ultimate goal of creating added value in a sustainable and safe way for all stakeholders and society as a whole.
Craftsmanship, scientific drive and innovation are highly valued.
A high-quality product and service is an absolute priority for us.
België - Headquarters
Branch
Transportlaan 9
3600 Genk
Belgium
More info